FORMS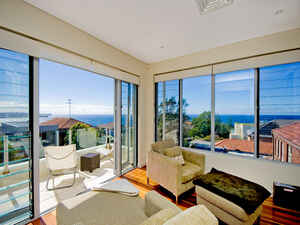 Rental Application
Please read the following steps carefully to apply for the rental property you are interested.
ONLINE APPLICATION FOR TENANCY
Step 1: visit the 1 Form website https://www.1form.com
Step 2: Create an account and follow the step by step application form and attach the necessary documents as per required on the website.
NOTE: To ensure we receive your application online use the following details for the property manager: bianca.nomikos@lsre.com.au
Each applicant is required to attach the following supporting documents:
PHOTO IDENTIFICATION: Current driver's licence and/or passport and/or proof of age card.
PROOF OF INCOME: Recent pay slips (2 consecutive within the last 2 months) and/or recent bank statement (within the last 2 months) and/or contract or letter of acceptance from employer.
VISA: All applicants on a student or non-resident VISA MUST provide a copy of this document with their application.
STUDENT DOCUMENTATION: Students will need to provide a copy of their letter of enrolment and/or scholarship and/or student photo card.
OTHER DOCUMENTS: (please provide at least one of the following) - Letters of reference from previous employers or Landlords and/or previous tenancy ledger and/or previous rent receipts and/or utilities account and/or Medicare card.
Please note:
EVERY adult that will be living in the property is required to submit an application form.
Our office requires an applicant to inspect the property prior to submitting an application.
All rent and rental bond is to be paid prior to possession given to the premises.
Payment of rent is accepted via direct debit or direct deposit.
Rental bond MUST be paid via bank cheque or money order made to the Rental Bond Board.
Our office will endeavor to contact you within 2 business days or receiving your application.
FOR MORE INFORMATION PLEASE CALL OUR OFFICE ON (02) 9663 0611 OR LOG ON TO OUR WEBSITE WWW.LSKK.COM.AU
»
Application Form.pdf
»
Front page Application Form.100715.docx